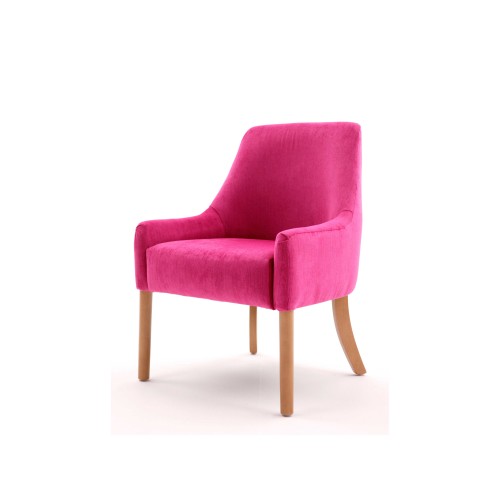 Contract Furniture - Rona Tub Added To Range Of Contract Chairs
Contract Furniture - Craftwork Introduces Tub To Rona Range Of Contract Chairs
Our Rona Tub complements the high and mid back chairs in this contract furniture range and is ideal as a hotel bedroom chair or indeed a care home chair.
The seat is webbed and canvassed and the upholstery is 'cap on' to produce a clean finish with no visible staples.
The Rona Tub is designed to sit well with our round taper leg coffee table and Manhattan range of cabinet furniture and tables.
Dimensions are -
Chair - 830h x 610w x 590d
Seat - 440h x 450w x 480d
Arm - 500h
Seat height can be reduced as far as 410h if required
Further details are available from our sales office on 0113 279 0429