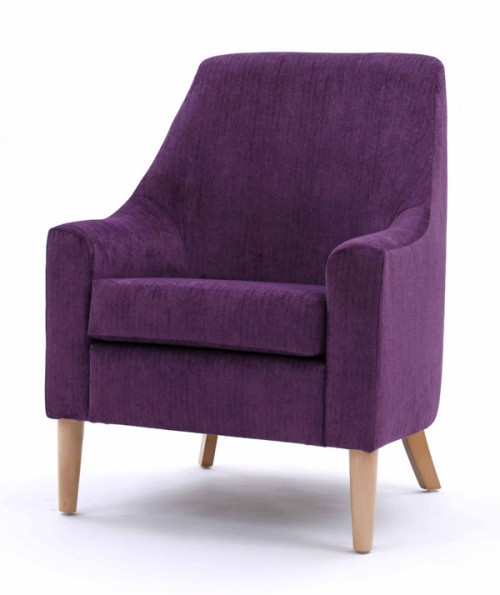 Contract Furniture - Rona Lounge Chairs added to Contract Furniture Range
Contract Furniture - New Rona Range, Contract Chairs Suitable As Lounge Or Bedroom Chairs
Our Rona contract chairs offer contemporary styling with a nod to the designs of the sixties.
The chairs are available in High Back, High Button Back, Mid Back and Mid Button Back variations.
Both High and Mid Back contract chairs are fairly compact making them ideal for lounge, club or bedroom use.
These chairs are designed to sit with our new range of round, taper leg tables and with a matching tub (both to be featured in this News Section soon).
Manufactured for the contract market these chairs utilise a hardwood frame and CMHR foams. The chairs are upholstered without visible staples.
Dimensions are -
Mid back - 920h x 710w x 680d
High back - 1070h x 710w x 700d
They come with a standard seat height of 490 which can be reduced as far as 410 if required
Further information, including a specification sheet is available from our sales office