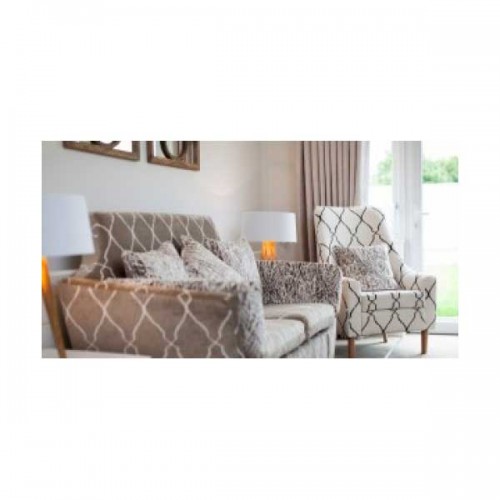 Care Home Chairs In Contemporary Show Flat
Our Care Home Chairs Have Been used By Aiveen Interiors To Showcase What Can Be Achieved In A Show Flat
Our friends at Aiveen Interiors used a number of our lounge chairs to create two beautiful residential home lounges for their show suites earlier this year, both illustrating contemporary apartment living.
In the first area, Aiveen's team used our Rona High Back Chair with the low curved arms and the Islay High Back Sofa with cushioned sides. The contrasting fabrics and set of 4 cushions show how well these two care home chairs can fit neatly together to create a modern living space.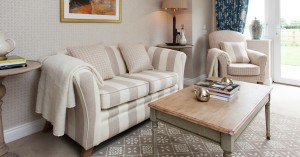 In the second area, the Montrose 2 seater sofa built for comfort with a fixed back was displayed with the Grange armchair to create a perfect match and to give a residential lounge with a country feel. Ideal seating for a day of relaxing, they offer a domestic feel despite being contract standard.